Pressure Washing
Could pressure washing your Asheville house extend the life of your paint job or save you from having to repaint to sell?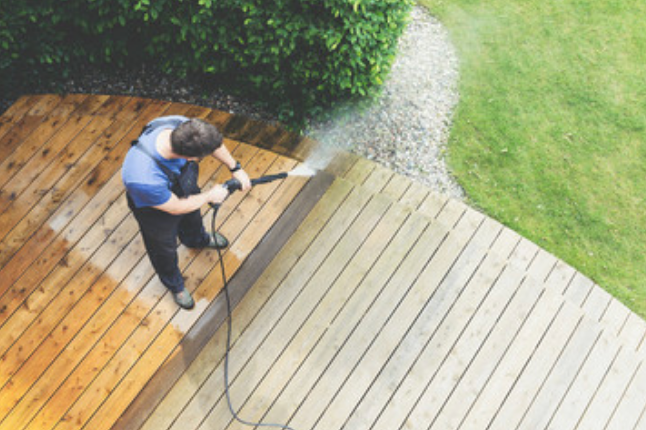 In Asheville, pressure washing service or a yearly rinsing down of your house will remove the dirt and mildew before it starts to dull down your finish on your home. This will extend the life of your paint job and will keep it looking new. If kept up yearly, it doesn't take long and should be incorporated into your Spring Cleaning. This will also get rid of cob webs and bees nest from the previous year. Now you will be placing your furniture out in a clean setting.
I have had people wanting to sell their home, call me in Asheville about exterior painting of their house. If your paint is in sound shape but dirty with some mold or mildew, sometimes just washing it down will save you the cost of repainting.
If you have vinyl siding and live in the mountains, it is going to need to be washed. If you don't, some of the stains from mold and mildew could set it and be hard to get back to where it used to be. When we pressure wash we always keep your plants and shrubs watered down to protect them from any chemicals. Before we paint exteriors of any Asheville house, we always pressure wash to ensure we are applying new materials to a clean surface. When we wash, we are not actually using the pressure of the water to clean your home. We use a formula for removing dirt and mildew, then spray it on first, then use the pressure washer to rinse it off. I have had calls from clients, who used a pressure washing company to come and wash down their home, only to leave them damaged. A lot don't use a detergent along with the pressure washer and try to remove the dirt by holding the nozzle to close to the wood and peeling off the paint. We have seen where other Asheville pressure washing service companies have washed Cedar shakes and left horizontal lines that removed the stain. Cedar is a very soft wood and they can not only leave streaks but gouge them.