Kitchen Cabinets
Thinking of replacing your cabinets because you want them painted and not stained. Let us give you a price for refinishing them.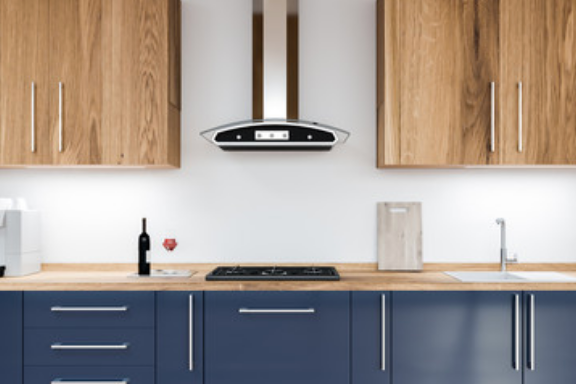 The trend in Asheville now is cabinet painting versus stained. I love stained wood, but I will have to admit, that painting your cabinets can drastically change the look and feel of your kitchen. Especially if they are painted with a light color, it can really open up the space. Also if your countertops are dated, this is the perfect time to get those replaced. I always suggest doing that first, because to take them out, they have to cut the bead of caulking between the countertop and the wall. This can cause minor damage to your walls that we can fix and touch up if you have the leftover materials or paint the walls that are damaged. This also holds true for them removing and putting in the new ones. They can scuff up your walls trying to fit those in.
Let us come in and give your cabinets a facelift that will change the entire feel of your kitchen with our Asheville cabinet painting services. First we take down all the doors and remove the hinges and number them. We set up an area in your garage to paint all the drawers and doors. We blow out the floor, cover it with floor paper, then set up drying areas and a spray booth to spray the doors and drawers. In the kitchen, the remaining cabinets will have plastic cut, to put over all your dishes to protect them. We sand down all surfaces to dull the existing finish so the primer will bond to it. This is followed by 3 finish coats with sanding in between coats after vacuum and the use of tack clothes to remove any dust. On the trim around your cabinets we usually use a fine velour roller that will mimic a spray texture. That way, you are not exposed to the mist of the sprayer, but we are able to spray the doors and drawers in the garage.This makes them look brand new for a fraction of what new cabinets would cost. Or try our Asheville cabinet refinishing services if you'd rather services if you'd rather keep the wood style look for your kitchen.